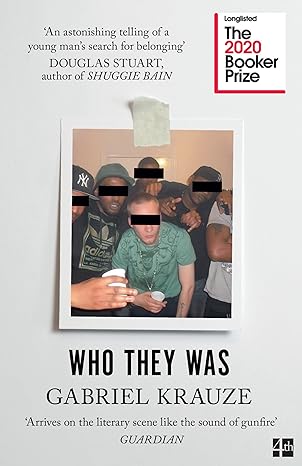 R 255.00
R 290.00
SAVE R 35.00
Out of Stock
Can Order
Non Refundable
Estimated Dispatch Date:
20 Dec 2023
Who They Was
Share:
Description
This life is like being in an ocean. Some people keep swimming towards the bottom. Some people touch the bottom with one foot, or even both, and then push themselves off it to get back up to the top, where you can breathe. Others get to the bottom and decide they want to stay there. I don't want to get to the bottom because I'm already drowning. This is a story of a London you won't find in any guidebooks. This is a story about what it's like to exist in the moment, about boys too eager to become men, growing up in the hidden war zones of big cities - and the girls trying to make it their own way. This is a story of reputations made and lost, of violence and vengeance - and never counting the cost. This is a story of concrete towers and blank eyed windows, of endless nights in police stations and prison cells, of brotherhood and betrayal.
Product Information
ISBN13 (SKU)
9780008375034
Publisher
Harper Collins UK
Country of Publication
United Kingdom
Related Products
This product has no related products.