Exploring Innovation (E-Book)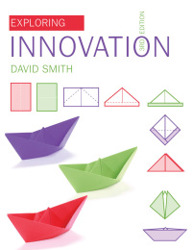 R 920.00
R 1060.00
SAVE R 140.00
Exploring Innovation (E-Book)
Estimated Dispatch Date:
Access Code mailed within 1 hour of payment confirmation
Exploring Innovation (E-Book)
Share:
Description
The third edition of Exploring Innovation offers an engaging new perspective on innovation. The book provides business students with a clear understanding of the nature of innovation and how it can be managed and fostered. Written in an accessible style, Exploring Innovation encourages students to challenge their pre-conceived ideas about innovation and to see it as a continuous, on-going process, by exploring some of the biggest developments in innovation. Lively discussions of key concepts are provide through numerous case studies, on a range of original products and services, bringing business theories to life.
Product Information
ISBN13 (SKU)
9780077158408
Title
Exploring Innovation
Country of Publication
United Kingdom
Format Type
E-Book - Vitalsource
Institutions
University of Pretoria
Related Products
Physical Copy