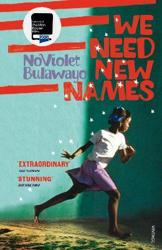 R 220.00
R 250.00
SAVE R 30.00
Out of Stock
Can Order
Non Refundable
Estimated Dispatch Date:
15 Dec 2023
We Need New Names
Share:
Description
Darling and her friends live in a shanty called Paradise, which of course is no such thing. It isn't all bad, though. There's mischief and adventure, games of Find bin Laden, stealing guavas, singing Lady Gaga at the tops of their voices. They dream of the paradises of America, Dubai, Europe, where Madonna and Barack Obama and David Beckham live. For Darling, that dream will come true. But, like the thousands of people all over the world trying to forge new lives far from home, Darling finds this new paradise brings its own set of challenges - for her and also for those she's left behind.
Product Information
ISBN13 (SKU)
9780099581888
Publisher
Penguin Random House SA
Country of Publication
United Kingdom
Related Products
This product has no related products.