Elements of Chemical Reaction Engineerin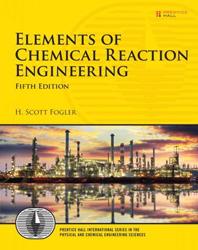 R 2170.00
R 2500.00
SAVE R 330.00
Elements of Chemical Reaction Engineerin
Low stock (Online, In Store)
Estimated Dispatch Date:
06 Dec 2023
Elements of Chemical Reaction Engineerin
Share:
Description
To promote the transfer of key skills to real-life settings, Fogler presents the following three styles of problems: Straightforward problems that reinforce the principles of chemical reaction engineering. Living Example Problems (LEPs) that allow students to rapidly explore the issues and look for optimal solutions. Open-ended problems that encourage students to practice creative problem-solving skills.
Product Information
ISBN13 (SKU)
9780133887518
Title
Elements of Chemical Reaction Engineerin
Country of Publication
United States
Institutions
North-West University