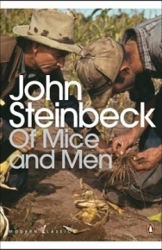 R 180.00
R 210.00
SAVE R 30.00
Out of Stock
Can Order
Non Refundable
Estimated Dispatch Date:
07 Dec 2023
Of Mice and Men
Share:
Description
Drifters in search of work, George and his childlike friend Lennie, have nothing in the world except the clothes on their back - and a dream that one day they will have some land of their own. Eventually they find work on a ranch in California's Salinas Valley, but their hopes are dashed as Lennie - struggling against extreme cruelty, misunderstanding, and feelings of jealousy - becomes a victim of his own strength.
Product Information
ISBN13 (SKU)
9780141185101
Publisher
Penguin Random House SA
Country of Publication
United Kingdom
Related Products
This product has no related products.