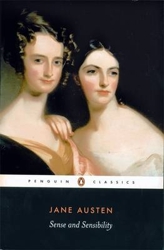 R 200.00
R 230.00
SAVE R 30.00
Out of Stock
Can Order
Non Refundable
Estimated Dispatch Date:
15 Dec 2023
Sense and Sensibility
Share:
Description
Sense and Sensibility" is Jane Austen's first published work, meticulously constructed and sparkling with her unique wit. This "Penguin Classics" edition is edited with a critical introduction by Ros Ballaster. Marianne Dashwood wears her heart on her sleeve, and when she falls in love with the dashing but unsuitable John Willoughby she ignores her sister Elinor's warning that her impulsive behaviour leaves her open to gossip and innuendo. Meanwhile Elinor, always sensitive to social convention, is struggling to conceal her own romantic disappointment, even from those closest to her. Through their parallel experience of love - and its threatened loss - the sisters learn that sense must mix with sensibility if they are to find personal happiness in a society where status and money govern the rules of love. This edition also includes explanatory notes, textual variants between first and second edition, and Tony Tanner's introduction to the original "Penguin Classic" edition.
Product Information
ISBN13 (SKU)
9780141439662
Title
Sense and Sensibility
Publisher
Penguin Random House SA
Country of Publication
South Africa
Related Products
This product has no related products.