New Way Pink Level Easy Start Set B (6)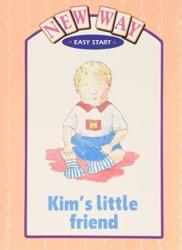 R 480.00
R 550.00
SAVE R 70.00
New Way Pink Level Easy Start Set B (6)
Out of Stock
Can Order
Non Refundable
Estimated Dispatch Date:
11 Dec 2023
New Way Pink Level Easy Start Set B (6)
Share:
Description
Easy Starts consolidate the vocabulary of the existing core books and reinforce work on phonics. They are intended to precede the core books at each level of Pink, Red and Green as they gently introduce core vocabulary with very few new words. At White level, they follow the Six Little Books with words. Easy starts maintain a strong series identity by including stories about the original animal characters.
Product Information
ISBN13 (SKU)
9780174014928
Title
New Way Pink Level Easy Start Set B (6)
Publisher
Oxford University press
Country of Publication
United Kingdom
Related Products
This product has no related products.