Teaching Physical Education and Sports Coaching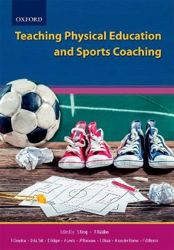 R 510.00
R 590.00
SAVE R 80.00
Teaching Physical Education and Sports Coaching
S. Krog, R. Naidoo, F. Cleophas, D. Du Toit, D. Kruger, A. Lewis, J. P. Rossouw, C. J. Roux, N. Van Der Merwe, F. Willemse
Estimated Dispatch Date:
06 Dec 2023
Teaching Physical Education and Sports Coaching
Share:
Description
This valuable resource provides support for teachers who may not be Physical Education teachers by illustrating simple exercises that can be easily done by an inexperienced teacher while ensuring that they are also scientifically based, safe, purposeful and cover all three domains of Physical Education (affective, cognitive and psychomotor). Teaching Physical Education and Sports Coaching also provides a basic introduction to sports coaching. The book covers basic content on anatomy and physiology, training theory and the teaching of skills, psychological aspects of coaching, drugs and nutrition in sport, sport injuries and first aid; as well as inclusive physical education and ethical behaviour in Physical Education and sports coaching.
Product Information
ISBN13 (SKU)
9780190421748
Title
Teaching Physical Education and Sports Coaching
Author
S. Krog, R. Naidoo, F. Cleophas, D. Du Toit, D. Kruger, A. Lewis, J. P. Rossouw, C. J. Roux, N. Van Der Merwe, F. Willemse
Publisher
Oxford University press
Country of Publication
South Africa
Institutions
University of Johannesburg, North-West University, Stadio
Course Codes
PESI301, PESI302, PESI400