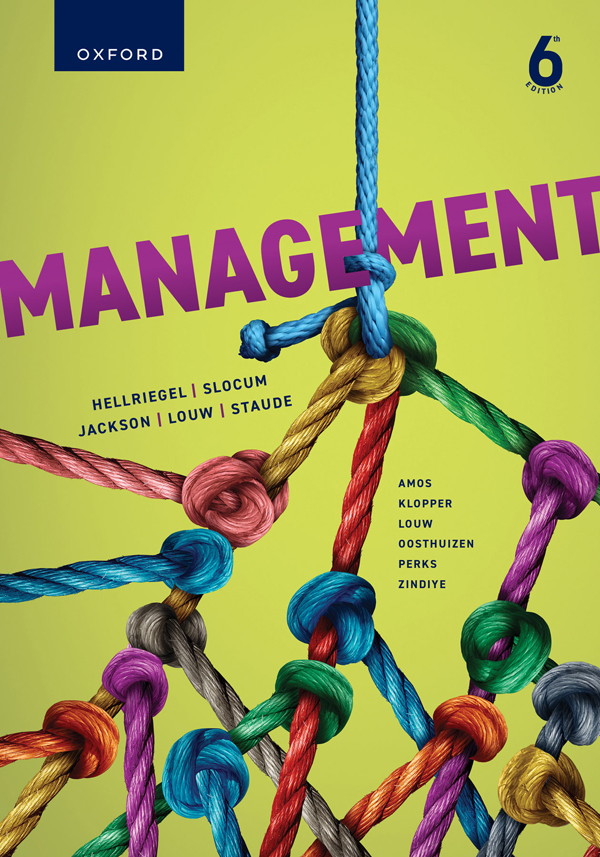 R 630.00
R 720.00
SAVE R 90.00
S. Zindiye, D. Hellriegel, J. W. Slocum, S. E. Jackson, T. Amos, H. B. Klopper, T. Oost
Estimated Dispatch Date:
04 Dec 2023
Management
Share:
Description
Management is a core undergraduate textbook which is focused on preparing students with the necessary knowledge, skills and competencies necessary for the field of management. This new edition takes into account recent shifts in the world of work brought about by the Fourth Industrial Revolution, Covid-19, an increasing emphasis on ethics, sustainability and governance, and the changes to the very essence of organisational structures and the nature of work. Examples and case studies have also been updated to reflect these changes.
Product Information
ISBN13 (SKU)
9780190748159
Author
S. Zindiye, D. Hellriegel, J. W. Slocum, S. E. Jackson, T. Amos, H. B. Klopper, T. Oost
Publisher
Oxford University press
Country of Publication
South Africa
Related Products
This product has no related products.