The Law of Commerce in South Africa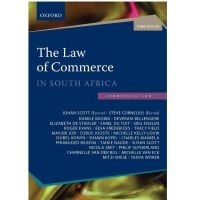 R 610.00
R 700.00
SAVE R 90.00
The Law of Commerce in South Africa
J. Scott, T. Field, S. Cornelius, D. Baqwa, D. Bellengere, E. De Stadler, S. Du Toit, S. Eiselen
Out of Stock
Stock on the Way
Estimated Dispatch Date:
10 Jan 2024
The Law of Commerce in South Africa
Share:
Description
The Law of Commerce in South Africa provides a rigorous, clear and applied introduction to various aspects of commercial law for students of commercial disciplines. The third edition is thoroughly revised to reflect recent legal developments in all aspects of commercial law. Acknowledging the evolution of the commercial environment as it rapidly adapts to technological change and innovation, the third edition addresses key areas of development, such as cyber law and banking law. A new chapter that discusses the principles of competition law acknowledges the increasing relevance of anti-competitive market regulation, and the text now offers a succinct explanation of delictual principles and obligations as they are relevant to commercial entities.
Product Information
ISBN13 (SKU)
9780190753481
Title
The Law of Commerce in South Africa
Author
J. Scott, T. Field, S. Cornelius, D. Baqwa, D. Bellengere, E. De Stadler, S. Du Toit, S. Eiselen
Publisher
Oxford University press