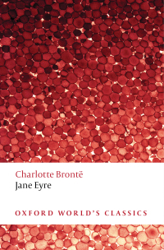 R 130.00
R 150.00
SAVE R 20.00
Estimated Dispatch Date:
Access Code mailed within 1 hour of payment confirmation
Jane Eyre (E-Book)
Share:
Description
"Gentle reader, may you never feel what I then felt!" Throughout the hardships of her childhood - spent with a severe aunt and abusive cousin, and later at the austere Lowood charity school - Jane Eyre clings to a sense of self-worth, despite of her treatment from those close to her. At the age of eighteen, sick of her narrow existence, she seeks work as a governess. The monotony of Jane's new life at Thornfield Hall is broken up by the arrival of her peculiar and changeful employer, Mr Rochester. Routine at the mansion is further disrupted by mysterious incidents that draw the pair closer together but which, once explained, threaten Jane's happiness and integrity.
Product Information
ISBN13 (SKU)
9780192527042
Publisher
Oxford University press
Format Type
E-Book - Vitalsource
Related Products
Physical Copy