Facilitating Language Learning in the Foundation Phase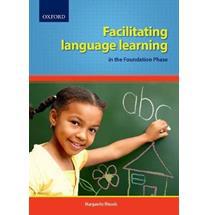 R 350.00
R 400.00
SAVE R 50.00
Facilitating Language Learning in the Foundation Phase
Low stock (Order Online)
Stock on the Way
Estimated Dispatch Date:
29 Nov 2023
Facilitating Language Learning in the Foundation Phase
Share:
Description
Facilitating language learning in the Foundation Phase is a comprehensive resource covering the teaching of English Home Language (HL) and English First Additional Language (FAL) learners in the Foundation phase. Additional pre-listening and pre-reading activities support FAL learners while HL learners have more advanced texts and tasks. Phonetic charts in Sesotho, Afrikaans, Zulu, Xhosa and Setswana are included so that the student-teacher may adapt the lessons according to the language of learning and teaching employed in the classroom.
Product Information
ISBN13 (SKU)
9780195996562
Title
Facilitating Language Learning in the Foundation Phase
Publisher
Oxford University press
Country of Publication
South Africa
Institutions
Rosebank College, Varsity College
Course Codes
EFRP6211, EFWI7311, HAND6212, TALA6311, TALA7312, TALN6311, TALN7312, TALS6311, TALS7312, TALT6311, TALT7312, TALX6311, TALX7312, TALZ6311, TALZ7312