Introduction to Protein Science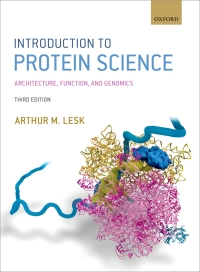 R 1140.00
R 1310.00
SAVE R 170.00
Introduction to Protein Science
Out of Stock
Can Order
Non Refundable
Estimated Dispatch Date:
11 Dec 2023
Introduction to Protein Science
Share:
Description
Over the last century, the centrality of proteins to life on earth has become increasingly clear - from forming enzymes acting as catalysts for specific reactions, to crucial molecules such as antibodies in the immune system, and as signalling molecules between cells. In fact, the more they are studied, the more proteins continue to reveal new and exciting functions. Indeed, by studying amino acid sequences and protein structures it is even possible to unravel some of the mysteries of evolution itself.
Product Information
ISBN13 (SKU)
9780198716846
Title
Introduction to Protein Science
Publisher
Oxford University press
Related Products
This product has no related products.