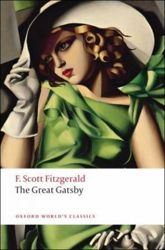 R 150.00
R 170.00
SAVE R 20.00
F. Scott Fitzgerald, R.Prigozy
Out of Stock
Stock on the Way
Estimated Dispatch Date:
24 Jan 2024
The Great Gatsby
Share:
Description
"He talked a lot about the past and I gathered that he wanted to recover something, some idea of himself perhaps, that had gone into loving Daisy. His life had been confused and disordered since then, but if he could once return to a certain starting place and go over it all slowly, he could find out what that thing was . . ." The Great Gatsby (1925), F. Scott Fitzgerald's masterpiece, stands among the greatest of all American fiction. Jay Gatsby's lavish lifestyle in a mansion on Long Island's gold coast encapsulates the spirit, excitement, and violence of the era Fitzgerald named `the Jazz Age'. Impelled by his love for Daisy Buchanan, Gatsby seeks nothing less than to recapture the moment five years earlier when his best and brightest dreams - his `unutterable visions' - seemed to be incarnated in her kiss.
Product Information
ISBN13 (SKU)
9780199536405
Author
F. Scott Fitzgerald, R.Prigozy
Publisher
Oxford University press
Country of Publication
United Kingdom
Institutions
University of Pretoria
Related Products
This product has no related products.