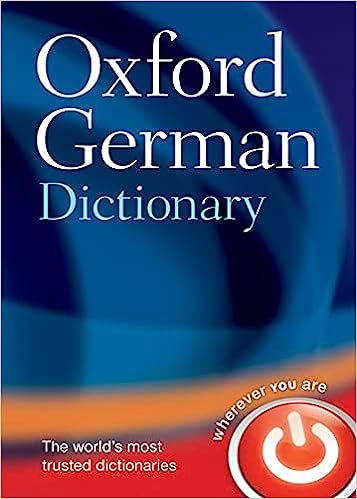 R 730.00
R 840.00
SAVE R 110.00
W. Scholze-Stubenrecht, J. B. Sykes, M. Clark, O. Thyen
Out of Stock
Can Order
Non Refundable
Estimated Dispatch Date:
04 Dec 2023
Oxford German Dictionary
Share:
Description
This edition of the Oxford German Dictionary includes cultural notes, providing interesting and helpful information on life in the German- and English-speaking world. In addition, there are boxed notes offering help with language usage and construction, and a centre section covering essential correspondence with sample letters, emails, CVs and résumés, and sections on using the telephone and writing text messages.
Product Information
ISBN13 (SKU)
9780199545681
Title
Oxford German Dictionary
Author
W. Scholze-Stubenrecht, J. B. Sykes, M. Clark, O. Thyen
Publisher
Oxford University press
Related Products
This product has no related products.