Principles of International Investment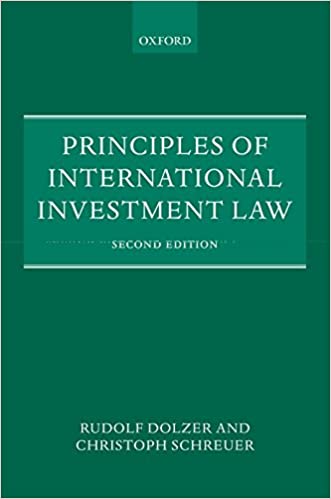 R 360.00
R 410.00
SAVE R 50.00
Principles of International Investment
R. Dolzer, C. H. Schreuer
Out of Stock
Can Order
Non Refundable
Estimated Dispatch Date:
05 Dec 2023
Principles of International Investment
Share:
Description
This book outlines the principles behind the international law of foreign investment. The main focus is on the law governed by bilateral and multilateral investment treaties. It traces the purpose, context, and evolution of the clauses and provisions characteristic of contemporary investment treaties, and analyses the case law, interpreting the issues raised by standard clauses. Particular consideration is given to broad treaty-rules whose understanding in practice has mainly been shaped by their interpretation and application by international tribunals. In addition, the book introduces the dispute settlement mechanisms for enforcing investment law, outlining the operation of Investor vs State arbitration. Combining a systematic analytical study of the texts and principles underlying investment law with a jurisprudential analysis of the case law arising in international tribunals, this book offers an ideal introduction to the principles of international investment law and arbitration, for students or practitioners alike.
Product Information
ISBN13 (SKU)
9780199651801
Title
Principles of International Investment
Author
R. Dolzer, C. H. Schreuer
Country of Publication
United States
Related Products
This product has no related products.