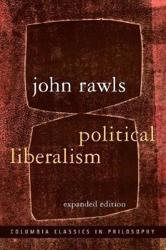 R 750.00
R 860.00
SAVE R 110.00
Out of Stock
Can Order
Non Refundable
Estimated Dispatch Date:
20 Dec 2023
Political Liberalism
Share:
Description
This book continues and revises the ideas of justice as fairness that John Rawls presented in A Theory of Justice but changes its philosophical interpretation in a fundamental way. That previous work assumed what Rawls calls a "well-ordered society," one that is stable and relatively homogenous in its basic moral beliefs and in which there is broad agreement about what constitutes the good life. Yet in modern democratic society a plurality of incompatible and irreconcilable doctrines-religious, philosophical, and moral-coexist within the framework of democratic institutions. Recognizing this as a permanent condition of democracy, Rawls asks how a stable and just society of free and equal citizens can live in concord when divided by reasonable but incompatible doctrines? This edition includes the essay "The Idea of Public Reason Revisited," which outlines Rawls' plans to revise Political Liberalism, which were cut short by his death.
Product Information
ISBN13 (SKU)
9780231130899
Title
Political Liberalism
Country of Publication
United States
Related Products
This product has no related products.