Animation Writing and Development: From Script Development to Pitch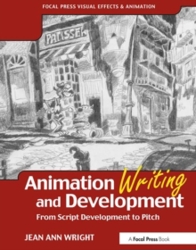 R 570.00
R 660.00
SAVE R 90.00
Animation Writing and Development: From Script Development to Pitch
Estimated Dispatch Date:
06 Dec 2023
Animation Writing and Development: From Script Development to Pitch
Share:
Description
The art. The craft. The business. Animation Writing and Development takes students and animation professionals alike through the process of creating original characters, developing a television series, feature, or multimedia project, and writing professional premises, outlines and scripts. It covers the process of developing presentation bibles and pitching original projects as well as ideas for episodes of shows already on the air. Animation Writing and Development includes chapters on animation history, on child development (writing for kids), and on storyboarding. It gives advice on marketing and finding work in the industry. It provides exercises for students as well as checklists for professionals polishing their craft. This is a guide to becoming a good writer as well as a successful one.
Product Information
ISBN13 (SKU)
9780240805498
Title
Animation Writing and Development: From Script Development to Pitch
Country of Publication
United Kingdom