Documentary Storytelling: Creative Nonfiction on Screen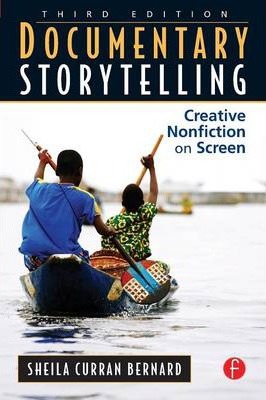 R 380.00
R 440.00
SAVE R 60.00
Documentary Storytelling: Creative Nonfiction on Screen
Out of Stock
Can Order
Non Refundable
Estimated Dispatch Date:
15 Dec 2023
Documentary Storytelling: Creative Nonfiction on Screen
Share:
Description
Updated and improved, with new case studies and conversations with award-winning filmmakers including Alex Gibney (Taxi to the Dark Side), James Marsh (Man on Wire), and Deborah Scranton (The War Tapes). Documentary Storytelling has reached filmmakers and filmgoers worldwide with its unique focus on the single most important aspect of documentary media-making: storytelling. Drawing on the narrative tools of the creative writer, the unique strengths of a visual and aural media, and the power of real-world content truthfully presented, Documentary Storytelling offers advice for producers, directors, editors, and cinematographers seeking to make ethical and effective nonfiction films, and for those who use these films to educate, inform, and inspire. Special interview chapters explore storytelling as practiced by renowned producers, directors, and editors. This third edition has been updated and expanded, with discussion of newer films including Waltz with Bashir and Why We Fight.
Product Information
ISBN13 (SKU)
9780240812410
Title
Documentary Storytelling: Creative Nonfiction on Screen
Publisher
Taylor and Francis Ltd
Country of Publication
United Kingdom
Related Products
This product has no related products.