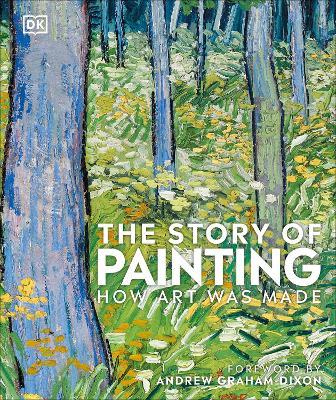 R 530.00
R 610.00
SAVE R 80.00
D. K. Foreword, A.G Dixon
Out of Stock
Can Order
Non Refundable
Estimated Dispatch Date:
04 Dec 2023
The Story of Painting
Share:
Description
An original and breathtakingly beautiful perspective on how art developed through the ages, this book reveals how new materials and techniques inspired artists to create their greatest works. The Story of Painting will completely transform your understanding and enjoyment of art. Covering a comprehensive array of topics, from the first pigments and frescos to linear perspective in Renaissance paintings, the influence of photography, Impressionism, and the birth of modern art, it follows each step in the evolution of painting over the last 25,000 years, from the first cave paintings to the abstract works of the last 100 years.
Product Information
ISBN13 (SKU)
9780241335185
Title
The Story of Painting
Author
D. K. Foreword, A.G Dixon
Publisher
Penguin Random House SA
Country of Publication
United Kingdom
Related Products
This product has no related products.