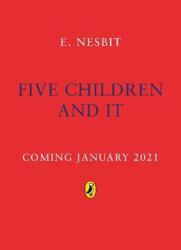 R 220.00
R 250.00
SAVE R 30.00
Out of Stock
Can Order
Non Refundable
Estimated Dispatch Date:
18 Dec 2023
Five Children and It
Share:
Description
When Cyril, Anthea, Robert, Jane and their baby brother go digging in the gravel pit, the last thing they expect to find is a Psammead - an ancient sand fairy! Having a sand fairy for a pet means having one wish granted each day, but the children don't realize all the trouble wishes can cause..
Product Information
ISBN13 (SKU)
9780241435076
Title
Five Children and It
Country of Publication
United Kingdom
Related Products
This product has no related products.