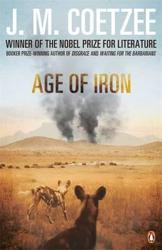 R 210.00
R 240.00
SAVE R 30.00
Estimated Dispatch Date:
11 Dec 2023
Age of Iron
Share:
Description
In Cape Town, South Africa, an elderly classics professor writes a letter to her distant daughter, recounting the strange and disturbing events of her dying days. She has been opposed to the lies and the brutality of apartheid all her life, but now she finds herself coming face to face with its true horrors: the hounding by the police of her servant's son, the burning of a nearby black township, the murder by security forces of a teenage activist who seeks refuge in her house. Through it all, her only companion, the only person to whom she can confess her mounting anger and despair, is a homeless man who one day appears on her doorstep.
Product Information
ISBN13 (SKU)
9780241951019
Publisher
Penguin Random House SA
Country of Publication
United Kingdom
Institutions
University of Pretoria
Related Products
This product has no related products.