The Theory of Industrial Organization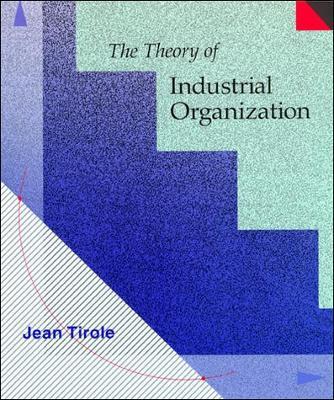 R 2480.00
R 2850.00
SAVE R 370.00
The Theory of Industrial Organization
Out of Stock
Can Order
Non Refundable
Estimated Dispatch Date:
07 Dec 2023
The Theory of Industrial Organization
Share:
Description
The Theory of Industrial Organization is the first primary text to treat the new industrial organization at the advanced-undergraduate and graduate level. Rigorously analytical and filled with exercises coded to indicate level of difficulty, it provides a unified and modern treatment of the field with accessible models that are simplified to highlight robust economic ideas while working at an intuitive level. To aid students at different levels, each chapter is divided into a main text and supplementary section containing more advanced material. Each chapter opens with elementary models and builds on this base to incorporate current research in a coherent synthesis. Tirole begins with a background discussion of the theory of the firm.
Product Information
ISBN13 (SKU)
9780262200714
Title
The Theory of Industrial Organization
Publisher
Penguin Random House SA
Country of Publication
United States
Related Products
This product has no related products.