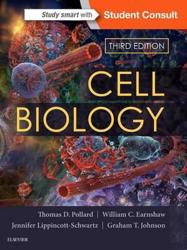 R 2820.00
R 3240.00
SAVE R 420.00
T. D. Pollard, W. C. Earnshaw, J. Lippincott-Schwartz, G. Johnson
Out of Stock
Can Order
Non Refundable
Estimated Dispatch Date:
18 Jul 2022
Cell Biology
Share:
Description
The much-anticipated 3rd edition of Cell Biology delivers comprehensive, clearly written, and richly illustrated content to today's students, all in a user-friendly format. Relevant to both research and clinical practice, this rich resource covers key principles of cellular function and uses them to explain how molecular defects lead to cellular dysfunction and cause human disease. Concise text and visually amazing graphics simplify complex information and help readers make the most of their study time. Clearly written format incorporates rich illustrations, diagrams, and charts. Uses real examples to illustrate key cell biology concepts. Includes beneficial cell physiology coverage. Clinically oriented text relates cell biology to pathophysiology and medicine. Takes a mechanistic approach to molecular processes. Major new didactic chapter flow leads with the latest on genome organization, gene expression and RNA processing.
Product Information
ISBN13 (SKU)
9780323341264
Author
T. D. Pollard, W. C. Earnshaw, J. Lippincott-Schwartz, G. Johnson
Country of Publication
United States
Related Products
This product has no related products.