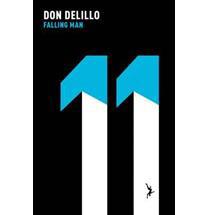 R 250.00
R 290.00
SAVE R 40.00
Out of Stock
Can Order
Non Refundable
Estimated Dispatch Date:
15 Dec 2023
Falling Man
Share:
Description
There is September 11 and then there are the days after, and finally the years. "Falling Man" begins in the smoke and ash of the burning towers and traces the aftermath of this global tremor in the intimate lives of a few individuals. Theirs are lives choreographed by loss, grief and the enormous force of history. 'These are pages of magnificent force and control, DeLillo's genius at full pelt. Reading them, you have to remind yourself to keep breathing' " New Statesman" 'Searing, profoundly unsettling. An unforgettable novel' " Sunday Times"
Product Information
ISBN13 (SKU)
9780330524919
Country of Publication
United Kingdom
Related Products
This product has no related products.