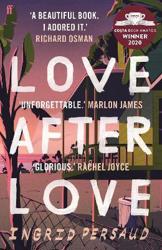 R 200.00
R 230.00
SAVE R 30.00
Estimated Dispatch Date:
08 Jul 2022
Love After Love
Description
Irrepressible Betty Ramdin, her shy son Solo and their marvellous lodger, Mr Chetan, form an unconventional household. Happy in their differences, they build a home together. Home: the place keeping these three safe from an increasingly dangerous world - until the night when a glass of rum, a heart to heart and a terrible truth explodes the family unit, driving them apart.
Product Information
ISBN13 (SKU)
9780571356225
Country of Publication
United Kingdom
Related Products
This product has no related products.