Understanding Microeconomics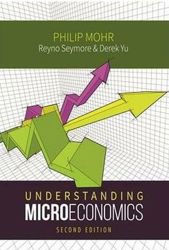 R 310.00
R 360.00
SAVE R 50.00
Understanding Microeconomics
Philip Mohr; Reyno Seymore; Derek Yu
Estimated Dispatch Date:
01 Jul 2022
Understanding Microeconomics
Description
In microeconomics, the decisions and functioning of individual consumers and households (what to do, what to buy, etc.), and firms or other organisations (what goods to produce, how to produce them, what prices to charge, etc.) are considered. It includes the study of the demand, supply and prices of individual goods and services such as petrol, maize, haircuts and medical services. Understanding microeconomics is a comprehensive introduction to microeconomics in general, set against a contemporary South African background. The easy style and many practical examples make the content extremely accessible. The book covers all the material usually prescribed for introductory courses, and it lays a solid foundation for intermediate and advanced studies in economics. This second edition is a thoroughly revised and slightly expanded version of the original one.
Product Information
ISBN13 (SKU)
9780627036156
Title
Understanding Microeconomics
Author
Philip Mohr; Reyno Seymore; Derek Yu
Publisher
Van Schaik Publishers
Country of Publication
South Africa
Related Products
This product has no related products.