Current Therapy in Large Animal Theriogenology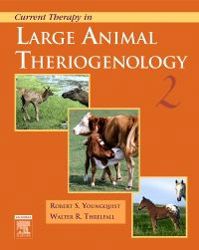 R 4170.00
R 4800.00
SAVE R 630.00
Current Therapy in Large Animal Theriogenology
R. S. Youngquist, W. R. Threlfall
Out of Stock
Can Order
Non Refundable
Estimated Dispatch Date:
18 Jul 2022
Current Therapy in Large Animal Theriogenology
Description
An essential resource for both students and practitioners, this comprehensive text provides practical, up-to-date information about normal reproduction and reproductive disorders in horses, cattle, small ruminants, swine, llamas, and other livestock. Featuring contributions from experts in the field, each section is devoted to a different large animal species and begins with a review of the clinically relevant aspects of the reproductive anatomy and physiology of both males and females. Key topics include the evaluation of breeding soundness, pregnancy diagnosis, diagnosis and treatment of infertility, abortion, obstetrics, surgery of the reproductive tract, care of neonates, and the latest reproductive technology.
Product Information
ISBN13 (SKU)
9780721693231
Title
Current Therapy in Large Animal Theriogenology
Author
R. S. Youngquist, W. R. Threlfall
Country of Publication
United Kingdom
Related Products
This product has no related products.