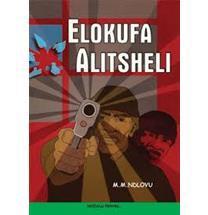 R 100.00
R 120.00
SAVE R 20.00
Estimated Dispatch Date:
15 Aug 2022
Elokufa Kalitsheli
Share:
Description
Uvela uwuhlupho kubo nasemphakathi. Ungene shi ezidakamizweni nasebugebengwini. Ngeshwa izenzo zakhe ziholela ekufeni kukanina, kuze kuboshwe noyise ongenacala. Ekugcineni uyazisola uVela, alaxaze impilo engasile abeyiphila, afise ukuthethelelwa nguyise nomphakathi. Ingabe uzothethelelwa, anikwe ithuba lokuqala kabusha impilo? Funda uzizwele izimpendulo kule noveli ebhalwe ngekhono elicokeme, enezigameko ezikhexisa umlomo, okunzima ukuyibeka phansi uma usuke waqala ukuyifunda.
Product Information
ISBN13 (SKU)
9780796043894
Publisher
Shuter and Shooter
Country of Publication
South Africa
Related Products
This product has no related products.