An Introduction to Radio Astronomy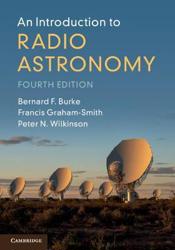 R 1160.00
R 1330.00
SAVE R 170.00
An Introduction to Radio Astronomy
B. F. Burke, F. Graham-Smith, P. N. Wilkinson
Out of Stock
Can Order
Non Refundable
Estimated Dispatch Date:
13 Jul 2022
An Introduction to Radio Astronomy
Share:
Description
Radio astronomy is an active and rapidly expanding field due to advances in computing techniques, with several important new instruments on the horizon. This text provides a thorough introduction to radio astronomy and its contribution to our understanding of the universe, bridging the gap between basic introductions and research-level treatments. It begins by covering the fundamentals physics of radio techniques, before moving on to single-dish telescopes and aperture synthesis arrays. Fully updated and extensively rewritten, the fourth edition places greater emphasis on techniques, with detailed discussion of interferometry in particular, and comprehensive coverage of digital techniques in the appendices.
Product Information
ISBN13 (SKU)
9781107189416
Title
An Introduction to Radio Astronomy
Author
B. F. Burke, F. Graham-Smith, P. N. Wilkinson
Country of Publication
United Kingdom
Related Products
This product has no related products.