Fundamentals of Anatomy and Physiology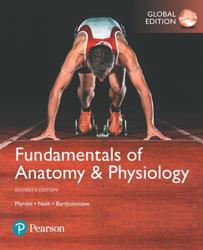 R 1600.00
R 1840.00
SAVE R 240.00
Fundamentals of Anatomy and Physiology
F. H. Martini, J. L. Nath, E. F. Bartholomew
Out of Stock
Can Order
Non Refundable
Estimated Dispatch Date:
25 Aug 2022
Fundamentals of Anatomy and Physiology
Share:
Description
Fundamentals of Anatomy & Physiology helps students succeed in the challenging A&P course with an easy-to-understand narrative, precise visuals, and steadfast accuracy. With the 11th Edition, the author team draws from recent research exploring how students use and digest visual information to help students use art more effectively to learn A&P. New book features encourage students to view and consider figures in the textbook, and new narrated videos guide students through complex physiology figures to help them deconstruct and better understand complicated processes. Instructors can also request a new handbook by Lori Garrett, entitled The Art of Teaching A&P: Six Easy Lessons to Improve Student Learning, which explores some of the most common challenges encountered when using art to teach A&P, alongside strategies to address these challenges.
Product Information
ISBN13 (SKU)
9781292229867
Title
Fundamentals of Anatomy and Physiology
Author
F. H. Martini, J. L. Nath, E. F. Bartholomew
Country of Publication
United Kingdom
Institutions
NWU, University of Johannesburg
Course Codes
HMSA 121, PHS2B01
Related Products
This product has no related products.