Chemistry: the Central Science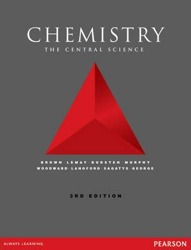 R 1890.00
R 2170.00
SAVE R 280.00
Chemistry: the Central Science
Out of Stock
Can Order
Non Refundable
Estimated Dispatch Date:
11 Jul 2022
Chemistry: the Central Science
Share:
Description
Triple checked for scientific accuracy and consistency, this edition is a more seamless and cohesive product, yet retains the clarity, innovative pedagogy, functional problem-solving and visuals of the previous version. All artwork and images are now consistent in quality across the entire text. And with a more traditional and logical organisation of the Organic Chemistry content, this comprehensive text is the source of all the information and practice problems students are likely to need for conceptual understanding, development of problem solving skills, reference and test preparation.
Product Information
ISBN13 (SKU)
9781442554603
Title
Chemistry: the Central Science
Country of Publication
Australia
Related Products
This product has no related products.