Physiology of Sport and Exercise 7th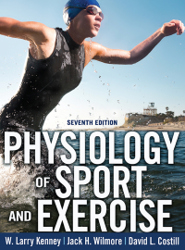 R 1370.00
R 1580.00
SAVE R 210.00
Physiology of Sport and Exercise 7th
W. Larry Kenney; Jack H. Wilmore; David L. Costill
Out of Stock
Can Order
Non Refundable
Estimated Dispatch Date:
14 Jul 2022
Physiology of Sport and Exercise 7th
Share:
Description
Physiology of Sport and Exercise, Seventh Edition With Web Study Guide, continues its legacy as a top physiology textbook and favorite of instructors and students alike. Combining research with extensive visual aids, this resource offers a simple way for students to develop an understanding of the body's abilities to perform various types and intensities of exercise and sport, to adapt to stressful situations, and to improve its physiological capacities. Written by a team of distinguished researchers, all past presidents of the American College of Sports Medicine, this seventh edition has been updated based on the most recent position stands, standards, and guidelines in the field of sport and exercise physiology.
Product Information
ISBN13 (SKU)
9781492572299
Title
Physiology of Sport and Exercise 7th
Author
W. Larry Kenney; Jack H. Wilmore; David L. Costill
Country of Publication
United Kingdom
Institutions
University of Pretoria
Related Products
This product has no related products.