The Trend Forecaster's Handbook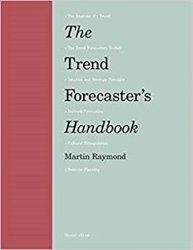 R 860.00
R 990.00
SAVE R 130.00
The Trend Forecaster's Handbook
Estimated Dispatch Date:
04 Jul 2022
The Trend Forecaster's Handbook
Share:
Description
Second, completely revised and updated. Issue richly illustrated with new case studies and pictures and with real practice examples Martin Raymond is a leading expert in the field of Trend research. This book is a visually designed textbook for Students and tutors who learn more about the world of trends, Experience Trend Forecasts and Consumer Insight Techniques want. It conveys the ability to understand trends and to use for their research and product development to support.
Product Information
ISBN13 (SKU)
9781786273840
Title
The Trend Forecaster's Handbook
Country of Publication
United Kingdom
Institutions
Stadio - School of Fashion
Related Products
This product has no related products.