Die Afrikaanse Skryfgids (E-Book)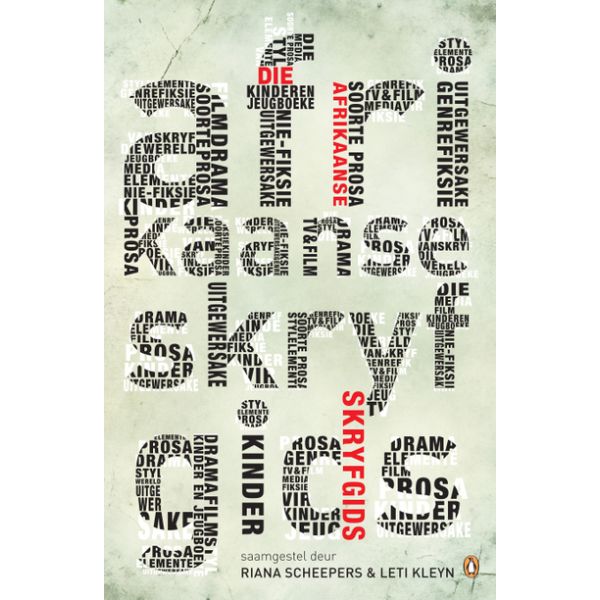 R 290.00
R 330.00
SAVE R 40.00
Die Afrikaanse Skryfgids (E-Book)
Estimated Dispatch Date:
Access Code mailed within 1 hour of payment confirmation
Die Afrikaanse Skryfgids (E-Book)
Share:
Description
Wil jy skryf? Het jy kundige en ervare skrywers se hulp nodig om jou ideaal te verwesenlik? Die Afrikaanse Skryfgids, 'n hulpmiddel vir voornemende (en reeds gepubliseerde) skrywers, kan die wonderwereld van woorde vir jou open. Hierdie omvattende gids - die eerste in sy soort in Afrikaans - is gemik op almal wat meer van die skryfkuns, skryftegnieke en die Suid-Afrikaanse uitgewersbedryf wil weet. Die medewerkers, almal gerekende skrywers op hul onderskeie spesialiteitsgebiede, stel die inligting op 'n toeganklike manier bekend. Hulle deel hul "fabrieksgeheime", praktiese raad ten opsigte van die skryfproses wat oor lang jare van frustrasie en foute ontwikkel is, nou ruimskoots met voornemende skrywers. Niemand hoef in dieselfde slaggate te trap nie.
Product Information
ISBN13 (SKU)
9780143529668
Title
Die Afrikaanse Skryfgids
Country of Publication
South Africa
Format Type
E-Book - Vitalsource
Related Products
This product has no related products.