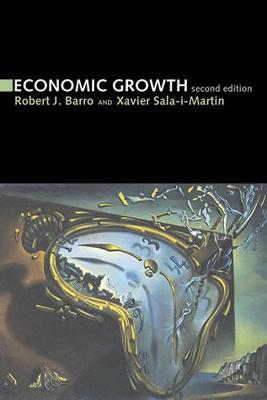 R 2720.00
R 3130.00
SAVE R 410.00
R.J. Barro, X. I. Sala-I-Martin
Out of Stock
Can Order
Non Refundable
Estimated Dispatch Date:
07 Dec 2023
Economic Growth
Share:
Description
This graduate level text on economic growth surveys neoclassical and more recent growth theories, stressing their empirical implications and the relation of theory to data and evidence. The authors have undertaken a major revision for the long-awaited second edition of this widely used text, the first modern textbook devoted to growth theory. The book has been expanded in many areas and incorporates the latest research. After an introductory discussion of economic growth, the book examines neoclassical growth theories, from Solow-Swan in the 1950s and Cass-Koopmans in the 1960s to more recent refinements; this is followed by a discussion of extensions to the model, with expanded treatment in this edition of heterogenity of households.
Product Information
ISBN13 (SKU)
9780262025539
Author
R.J. Barro, X. I. Sala-I-Martin
Publisher
Penguin Random House SA
Country of Publication
United States
Related Products
This product has no related products.